ALR Post 259 Blogs
The ALR Post 259 club is based out of Oneonta, NY.
American Legion Riders Post 259 Vest and Patches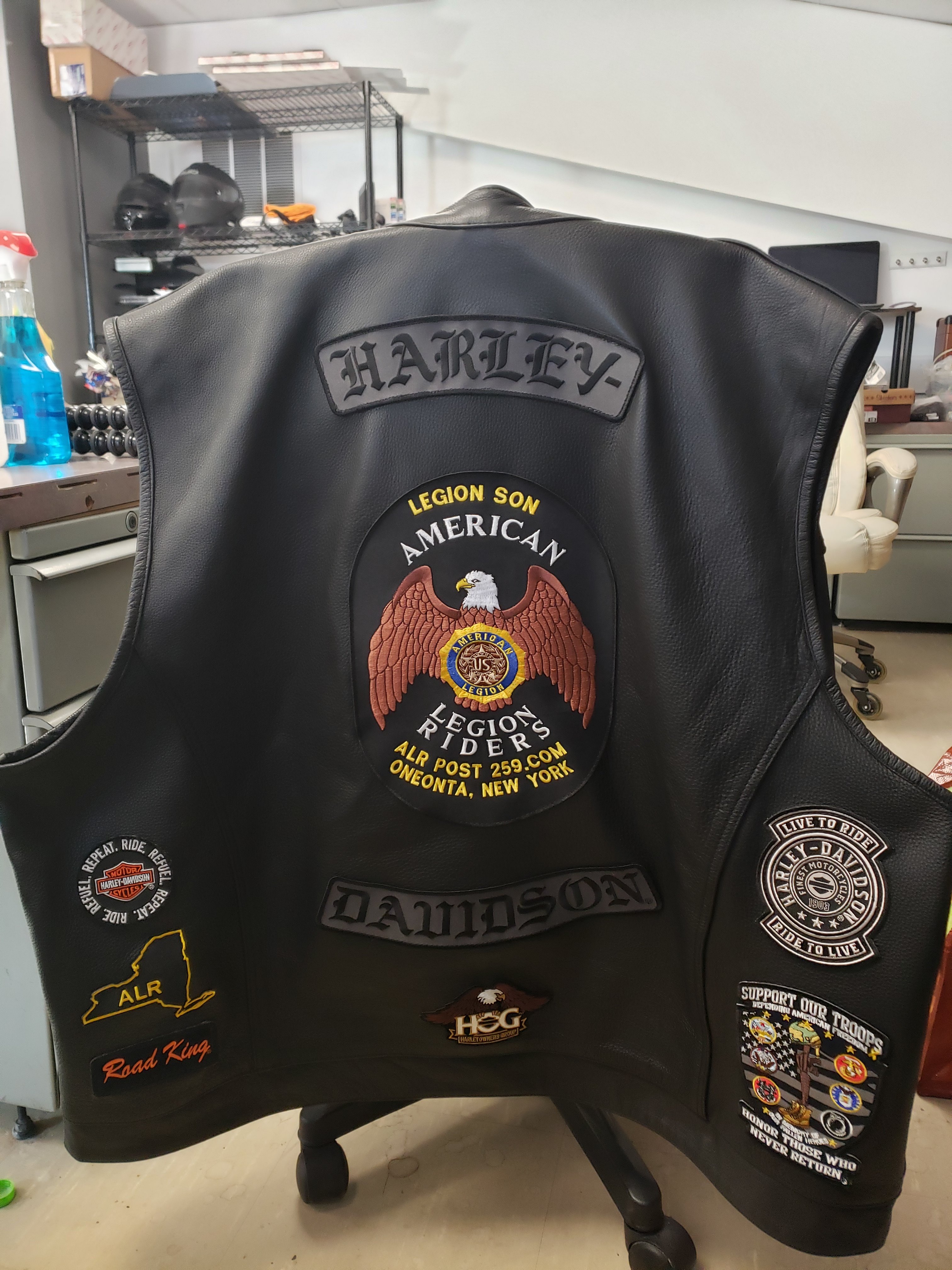 With the influx of new members, I decided to put together this blog as a starting point for them to get patched up. Personally, I think the vest and patch thing is pretty fun. Picking out your favorite patches and giving it a sense of "you" is kinda cool. There are few basics you need to know in regards to your Legion Rider Vest.
Below are the current patches offered by the American Legion that are sanctioned for official use from Emblem who makes them. There are really only 3 you need to get started and then there are a lot of options. This blog post will be updated with any changes, this is the first draft so if you have any questions reach out to us at . Let's get started.
​There are other configurations that I have seen but some of them are no longer available on the Emblem website.
Large Back Patch:
https://emblem.legion.org/3-Line-Legion-Riders-Back-Patch/productinfo/920.407X/
This patch has three lines of text the first one can be different, like, veteran, squadron or legion son, whatever fits you best and the last two should be as shown below:
Line 1 (18 Spaces): SQUADRON
Line 2 (18 Spaces): ALRPOST259.ORG
Line 3: (21 Spaces) ONEONTA, NEW YORK
Be sure to enter it just like this when placing the order. This is the required configuration for new members.
The picture on the right is the back of my vest, ignore that the web address is wrong, I already have a new one that says ALRPOST259.ORG I just have to swap it out.
Main Front Patches
Head Wear