ALR Post 259 Blogs
The ALR Post 259 club is based out of Oneonta, NY.
Spring is here! Get Road Ready with These Tips!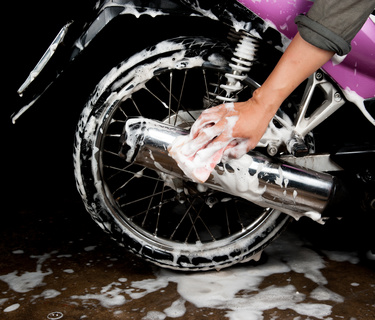 Traditionally, spring is the time we all commit to cleaning up our homes, garages and work spaces from the long winter months. Spring also means the roads are clearing up, so it's time to ride! After a long winter nap, your bike can use some springtime attention, too.
Below are some spring cleaning tips to help you get your ride ready to hit the open road!
Tip #1: Check Your Paperwork.
You want to be sure all your paperwork and insurance is up-to-date before heading out.
Tip #2: Check and Change Your Battery.
If you aren't maintaining your battery during the winter, you may have issues with it holding a charge or failing altogether. You may find it best to replace your battery completely.
Tip #3: Refuel.
Was your tank holding gasoline during the winter? Stale gas can be a problem. Fuel up with a fresh tank of gas to avoid any possible issues.
Tip #4: Switch Things Out.
Start the season out with fresh oil and a new filter. Be sure to top off all necessary fluids.
Tip #5: Check Your Tires.
Thoroughly check your tires for cracks, stress marks, punctures or flat patches. Is your air pressure correct?
Tip #6: Clean It Up.
It's not a bad idea before you hit the road to give your bike a good cleaning and wax. This will help protect your paint from the sunlight, plus, it'll look pretty nice!
It's been a while that either you or your bike have been on the road, so take some time and ease back into the riding groove. Make sure you're doing your "Pre-Ride Check" each and every time you hit the road!
Have any other tips or bits of advice that we didn't cover? We'd love for you to share them in the comments below!