The American Legion Riders Work to Support the Greater Good
In 1993, two members of the American Legion Post 396 in Garden City, Michigan, had the idea to start an internal association for motorcycle enthusiasts to share their passion for riding. Their efforts eventually coalesced into a Legion-wide organization, with over 110,000 riders across 2,000 chapters. Today, members of the organization participate in a variety of events and efforts, hosting fundraising rides, escorting military units as they return home, all in addition to fundraising for assorted charities in their own states, counties, and hometown communities.
These efforts involve things like:
Escorting military members to and from the airport as they depart and return from overseas tours
Protecting funerals from disruption and riding in honor of the fallen
Raising funds for various causes and charities, many of which benefitting service members and their families, as well as community needs
Taking part in community events and parades
Being a Rider is Being Part of a Community
Just as the military serves our country abroad, the Riders work to serve on the home front, promoting important causes and rehabilitating the public perception of motorcyclists at large through service and citizenship. There is also a lot to be said about the camaraderie that the Riders themselves have amongst themselves, allowing members to be part of something bigger than themselves.
Join the Legion Riders
The Riders are a community that is relatively easy to join. In order to be eligible, all that is required is that someone:
You must be a current member in good standing of the American Legion, American Legion Auxiliary or Sons of the American Legion
You must be either the legally registered owner of a motorcycle, or you are the spouse of an ALR 259 member in good standing.
You must be properly licensed and insured per state laws.
You must obey motor-vehicle laws in the state in which you are operating a motorcycle or riding as a passenger.
The American Legion Riders participate in parades and other ceremonies that are in keeping with the Aims and Purposes of the American Legion. To promote motorcycle safety programs and social atmosphere for American Legion members who share the same interest. To use our Association to promote and support programs of the American Legion.
You do not have to be a veteran to join the riders!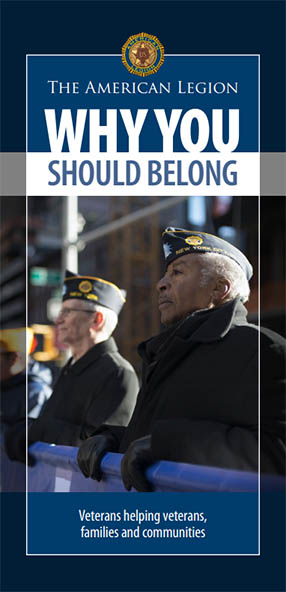 The American Legion Family consists of The American Legion, Sons of the American Legion (SAL), American legion Auxiliary and American Legion Riders Members of the Riders must be members of the Legion, Auxiliary or Sons.
The American Legion is active every day. Its members work together to support their local communities, focusing on services classified under the organization's four pillars: Veterans Affairs & Rehabilitation; National Security; Americanism; and Children & Youth.
Read more about Why You Should Belong to the American Legion

Get started!
Download the application to join the American Legion and then complete the Legion Riders Application. Complete form and send a copy of it and a checks payable to:
American Legion Riders Post 259, 279 Chestnut Street, Oneonta, NY 13820.

Once your information is approved you will be notified.