Veterans helping veterans, families and communities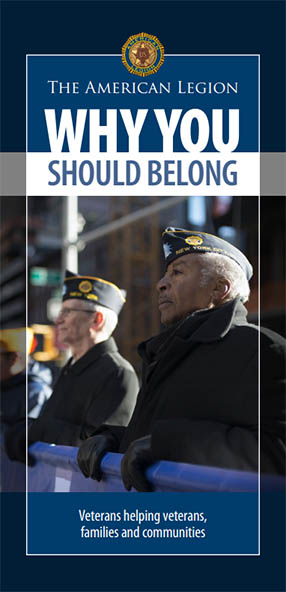 The American Legion is active every day. Its members work together to support their local communities, focusing on services classified under the organization's four pillars: Veterans Affairs & Rehabilitation; National Security; Americanism; and Children & Youth.
Read more about Why You Should Belong to the American Legion
The American Legion Family consists of The American Legion, Sons of the American Legion (SAL), American legion Auxiliary and American Legion Riders Members of the Riders must be members of the Legion, Auxiliary or Sons.
The American Legion Riders participate in parades and other ceremonies that are in keeping with the Aims and Purposes of the American Legion. To promote motorcycle safety programs and social atmosphere for American Legion members who share the same interest. To use our Association to promote and support programs of the American Legion.
Download Applications
American Legion / Sons of The American Legion / Auxilary Membership Application