ALR Post 259 Blogs
The ALR Post 259 club is based out of Oneonta, NY.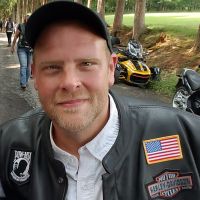 "It is fitting and proper that we devote one day each year to paying special tribute to those whose constancy and courage constitute one of the bulwarks guarding the freedom of this nation and the peace of the free world." - President Dwight D. Eisenhower
As American Legion Riders, we gladly welcome any opportunity we get to honor our veterans and current service members. That's why we feel it is important that as many people as possible know that today is Armed Forces Day, and what that means.