Marketing Your Rider Chapter Effectively!
Are you looking to improve your fundraising efforts and provide additional value to your donors and contributors?
There is a lot to know if you want the marketing that you do to effective. So, let us provide you with that knowledge! This four-part webinar will help provide you with the knowledge needed to put your best foot forward.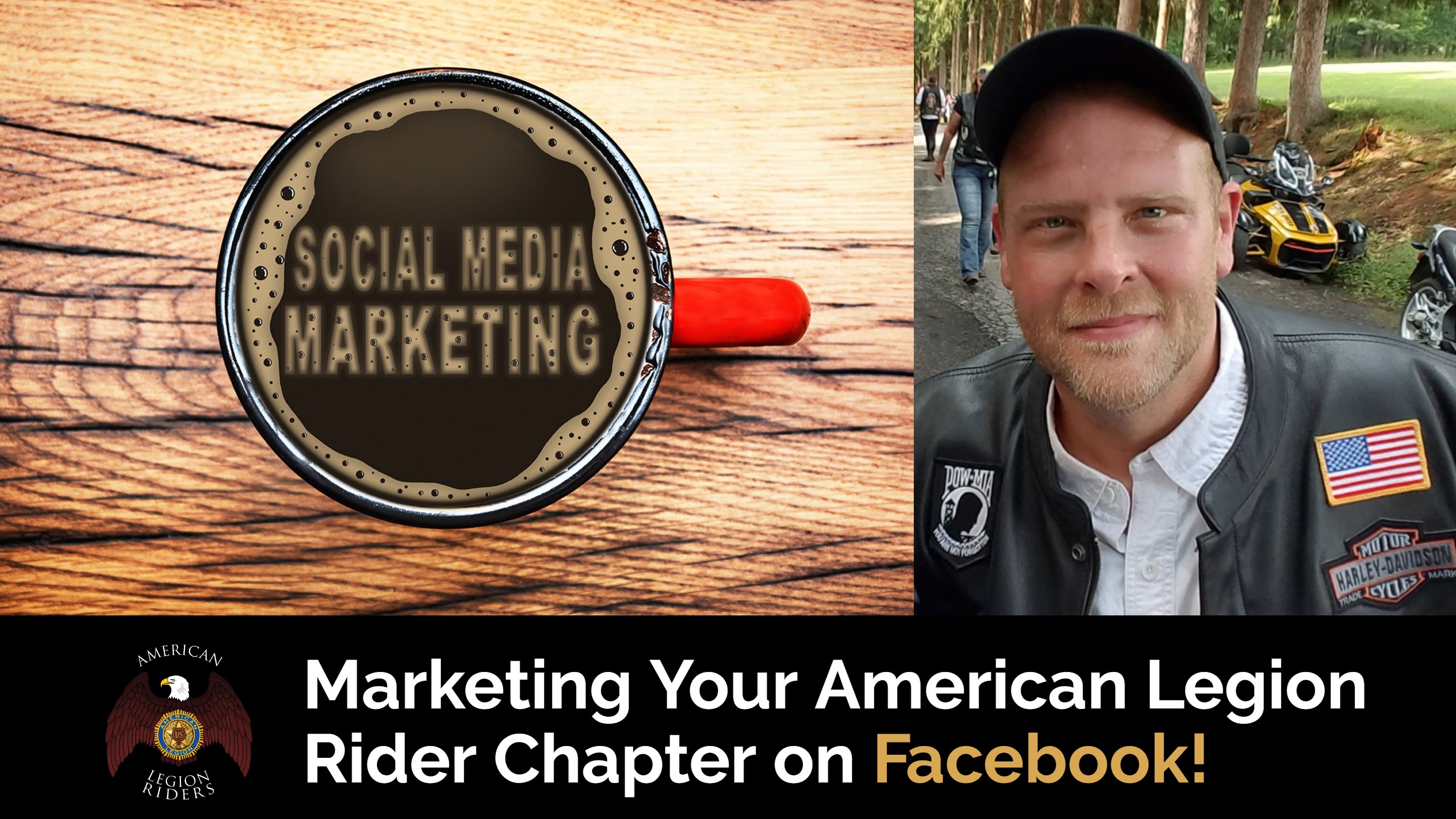 Part 1. Marketing Your American Legion Rider Chapter on Facebook!:
Scheduled: March 15th at 4:00 PM
The topics covered in this session include properly setting up your Facebook page, getting more likes of your page and using paid online advertising for your events and recruiting on a budget.
Thank you for all who attended the presentation. If you are in need of Facebook images you can click here to let us know!
Missed it? We did record it and would be happy to send it to you!
Part 2. Implement a Sponsorship Program
Scheduled: April 5th at 4:00 PM
With a formal Sponsorship Program, your fundraising abilities are brought to a new level with the area businesses you get involved by building your credibility, improving your public image and building your prestige.
Part 3. Developing the Perfect Ride Event
Scheduled: April 19th at 4:00 PM
A combination of ideas, training, and the tools needed to professionalize and automate the process such as; checklists, software, spreadsheets, template for fliers, postcard templates, email templates, graphics, map and route creation, blog posts and much more. We provide the resources/vendors for supplies, along with how to promote events and your chapter online through Facebook using paid advertisements effectively. All of these resources will be shared for free with any chapter that needs help and wishes to attend the webinars.
Part 4. Website Creation and Management
Scheduled: May 3rd at 4:00 PM
Turning your website into the central hub for all local motorcycling related events.
Use the form on this page to register for the webinar!