Win This Bike!
Kawasaki Touring
Voyager XII 1200
$10 / ticket!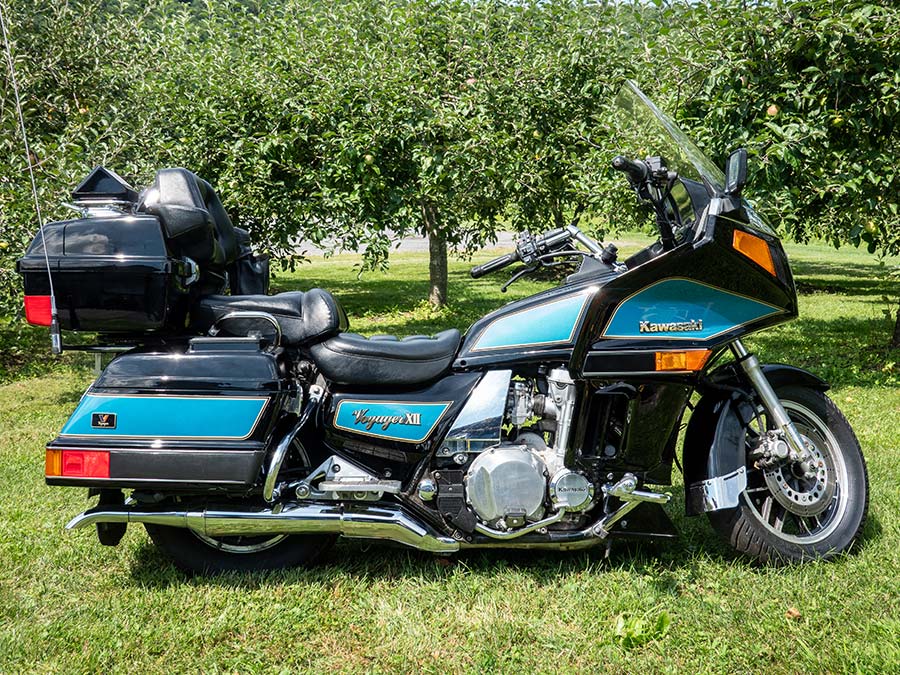 Excellent used 1992 Kawasaki Voyager XII 1200*. Fast, smooth and comfortable. 23,186 Miles. She is ready to roll!
New Michelin Commander II tires.
New brakes.
New battery.
All fluids have been changed.
New windscreen.
Drivers seat backrest and passenger armrests.
Trunk light and factory mirror.
Factory CB, 4 speaker stereo with upgraded speakers and intercom system.
Proceeds benefit the American Legion Legacy Fund
*The motorcycle is raffled as is.