AAA and the American Legion Riders Post 259 are helping Fort Drum fulfill their mission of supporting those who support us and we can use your help!
We are looking for donations items to send to our troops. See the list below and if you can help with any of these items that would be great!
There are three drop off locations for you to choose from. If you prefer you can donate money and items will be purchased.
Donations must be received by Monday, November 4th.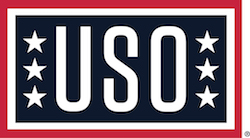 AAA Oneonta
762 State Hwy 28
Oneonta, NY 13820
American Legion
279 Chestnut Street
Oneonta, NY 13820
Directive (Lobby)
330 Pony Farm Rd
Oneonta, NY 13820